About Me
I'm an ordinary man
Well, maybe not that ordinary, but that's where my brain goes when asked about my constitution.
Location
Current
I live north of Washington, DC in Burtonsville, MD with my lovely wife.
Past
I've lived in a variety of locations around MD and aside from a brief stint in the Cleveland Park neighborhood of Washington DC I've been a Maryland resident my entire life.
Employment
Current
I am a Senior Systems Analyst, GIS Analyst, and Programmer at IMS Inc, providing mapping and development support for the National Cancer Institute under the Survelliance Research Program.
Past
During college I worked as a computer lab tech, sailing instructor at Getaway Sailing, and as a GIS Analyst for UMCES Chesapeake Biological Laboratory on Solomon's Island, MD.
---
Interests
Ultimate Frisbee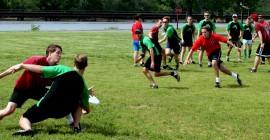 I started playing on the St Mary's Ultimate Team in college and have taken part in many tournaments and games since graduation with the school's alumni team. I also played for several years in the Washington Area Frisbee Club as a mamber of 'Absinthe Minded'.
Sailing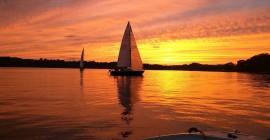 My father purchased a Catalina 27 when I was 8 years old. Most of my sailing these days happens in Annapolis with my Brother with the Round Bay Sailing Association or the Johnson 18 fleet at the Severn Sailing Association.
---
Disc Golf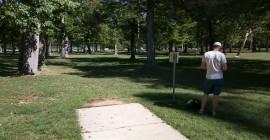 I'm not great at disc golf, but I plan to get better. I've got some discs and spare time. What else could it take?
Curling
I attended an open house at the Potomac Curling Club prior to the winter Olympics in 2006 and participated in several seasons of league play culminating with winning the Chesapeake Curling Club Invitational Bonspiel.
Photography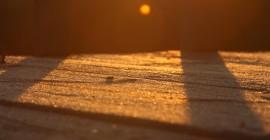 I like taking picutres of things, I've got a Canon Xti camera and several lenses to aid me in this endevor.
---
Education
College(2000-2004)
High School 9 - 12 (1996-2000)
Middle School 7 1/2 - 8(1995-1996)
(1992-1995) 5 - 7 1/2
Kindergarten - 4 (1987-1992)
Pre-school